E. David Spong Lifetime Achievement Award
Eligibility I Nomination I Selection
Award and Recognition
The Award winner will be presented at the Annual Quest for Excellence® conference. The annual Quest conference is sponsored by the Baldrige Performance Excellence Program.
Eligibility Requirements
Nominees will 
demonstrate leadership behaviors and results consistent with the Baldrige Criteria for Performance Excellence,
be willing to share their leadership practices as they relate to the HSH Award Core Value Attributes and Leadership Behaviors, and
be able to attend and receive the award during the annual Quest for Excellence®  conference.
Nomination Process
Candidates may be nominated by anyone; no self-nominations permitted. The Baldrige Foundation will confirm receipt of the nomination by e-mail.  

A nomination submission includes a cover page, a nominee's biography or curriculum vitae, and a nomination essay.
Mail or e-mail the submission to the following:
Baldrige Awards Administrator  
Baldrige Foundation
1717 Pennsylvania Avenue NW, Suite 1025
Washington, D.C. 20006
E-Mail: awards@baldrigefoundation.org
For more information, contact the Baldrige Foundation Awards Administrator at awards@baldrigefoundation.org.
Selection Process
The Baldrige Foundation appoints an award selection committee. Committee members may include Baldrige Award recipients, former Baldrige Award judges, Baldrige Program staff members, Baldrige Foundation board members, and others recommended by the Baldrige Foundation.
The selection committee primarily bases its initial review on information contained within nomination essays.  During the final selection process, additional sources of information may be sought.  Nominees will be vetted.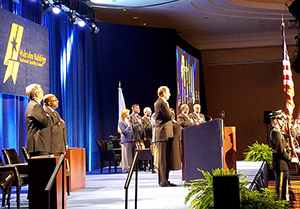 Quest for Excellence and the National Quality Awards
Learn how your organization can achieve outstanding performance. Join us at the premier showcase of Malcolm Baldrige National Quality Award recipients.

Take a look.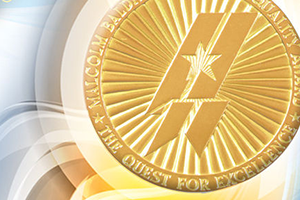 Baldrige Regional Events
Join us at Baldrige regional events for smart, innovative solutions to help your organization achieve breakthrough results.

Find out more.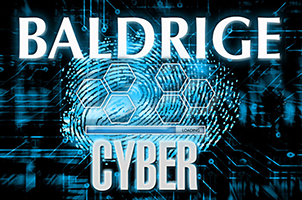 Baldrige Cybersecurity Events
Meet with top leaders of the cybersecurity community to learn how the Baldrige cybersecurity initiative can help address one of the most critical challenges of the modern era.

Read more.