The Baldrige Foundation Awards for Leadership Excellence were authorized by the Baldrige Foundation Board of Directors in 2016. They recognize leaders in the following sectors: Business (Manufacturing, Service, Small Business), Non-profit, Government, Health Care, Education, and Cybersecurity. The award recognizes leaders who provide exceptionally outstanding support to Baldrige and the Foundation's mission.

Recipients are awarded a sector-specific medal that is suspended on a color silk moiré ribbon that is two inches long and 13/8" wide. The medal also comes with a sash, lapel pin, and framed certificate.

The individual(s) selected should have made significant achievements worthy of this recognition. Consideration will be given to those individuals who have contributed outstanding service on a sustained basis, or a single achievement if of a magnitude worthy of this recognition. Personal dedication and self-sacrifice will also be regarded as factors deserving consideration.
The awards are presented each year at the Baldrige Quest for Excellence conference.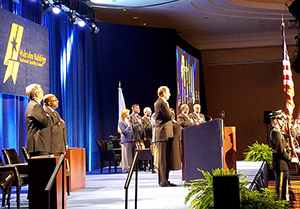 Quest for Excellence and the National Quality Awards
Learn how your organization can achieve outstanding performance at the premier showcase of Quality.

Take a look.

Download 29th Quest Highlights.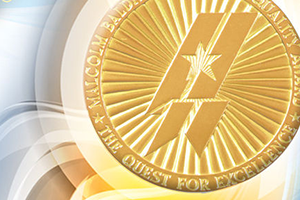 Baldrige Fall Conference
Join us at the Baldrige Fall Conference for smart, innovative solutions to help your organization achieve breakthrough results.

Find out more.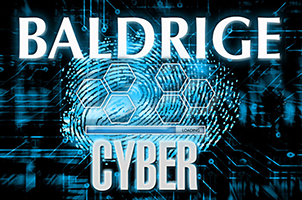 Baldrige Cybersecurity Events
Meet with top leaders of the cybersecurity community to learn how the Baldrige cybersecurity initiative can help address one of the most critical challenges of the modern era.

Read more.