SOAR Vision Group and the Baldrige Foundation Present Leader Dialogue Radio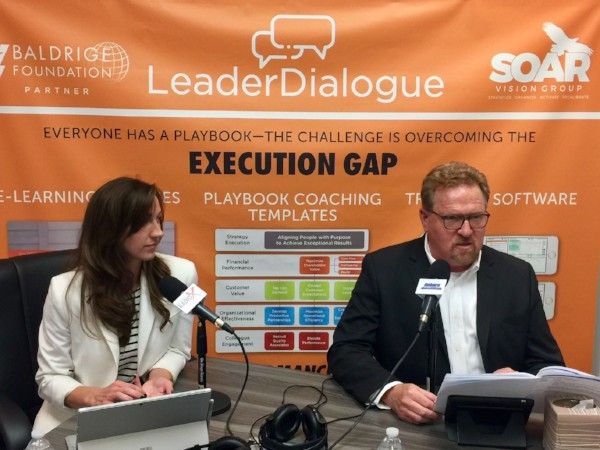 ---
Every leader has a strategy. Executing on that strategy is the challenge! If you want to learn how to effectively achieve what you've set out to accomplish, then this show is for you! Gain keen insights and listen in as leaders share their stories and challenges.
SOAR Vision Group and the Baldrige Foundation welcome YOU to Leader Dialogue radio!
The show airs live every Friday at 1:00 pm EST.
To listen live, or to hear archives of previous shows, click here.