From the Editor-in-Chief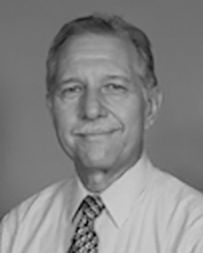 The Chronicle of Leadership and Management is published by the Baldrige Foundation through its Institute for Performance Excellence. I am very pleased and honored to have been asked by Al Faber, President and CEO of the Baldrige Foundation, to develop and edit the Chronicle. During my former academic career, I had published numerous research papers relating to the Baldrige Criteria, served as Editor of The Quality Management Journal for the American Society for Quality, and served as an Examiner, Senior Examiner, and Judge for the Baldrige Program. Members of the Editorial Board have extensive experience and knowledge about high-performance management approaches, the Baldrige program, and the Baldrige Excellence Framework, and I am happy that they have volunteered to assist in reviewing submissions and developing the Chronicle.
The goal of the Chronicle of Leadership and Management is to facilitate sharing of knowledge by providing insightful and practical perspectives for leading and managing performance excellence in business, health care, education, government, nonprofit organizations, and in communities and cybersecurity applications.
The Chronicle consists of Feature Articles, intended to provide original and useful information of interest and practical significance to organizational leaders, which are grounded in experience, innovative thought, and appropriate literature research. Executive summaries of feature articles are provided as brief overviews of these articles to assist readers. Leadership and Management Perspectives provide specific points of view designed to support understanding or to provide insights about current issues, emerging issues, Baldrige challenges, implementation strategies, best practices, and similar topics. Please refer to the Guidelines for Authors.
In this issue, we have three Feature Articles and three Leadership and Management Perspectives. 
Feature Articles
Contemporary Challenges Confronting Colleges and Universities: The Baldrige and Excellence in Higher Education Approach to Institutional Renewal by Brent D. Ruben explores ways in which the core concepts of the Malcolm Baldrige framework can be a useful guide to U.S. higher education institutions as they confront disruptive challenges to their core purposes, operational practices, and long-term stability in the wake of the existential crisis brought about by the COVID-19 pandemic.
The Intelligent Risk Equation: When Opportunities Outweigh Threats by Daryl V. Watkins and Valerie P. Denney examines the concept of positive risk as opportunity through a case study of a hypothetical university. The article maps the examples presented in the case study to key Baldrige terms to illustrate the systems nature of intelligent risk management.
Usefulness of Baldrige Self-Assessments by Michele Trimby Hoppenrath explores the use of self-assessment tools in determining the potential score of a Malcolm Baldrige National Quality Award application. The article provides an overview of self-assessment approaches and the results of a research study to evaluate how well one tool can predict criteria scores.
Leadership and Management Perspectives
Leveraging the Genetics of Leadership: Cracking the Code of Sustainable Performance by Daniel B. Edds addresses reasons why contemporary approaches to leadership are failing to impact organizational performance and may in fact be undermining organizational performance.
Positive Change Leadership: Why A New Leadership Paradigm is Necessary Today by Sherry Bright, Anne-Claire France, Read G. Pierce, and Gene Beyt proposes key leadership principles and behaviors that can assist organizations that struggle in these turbulent times.
Transforming Today's Medical Device/Pharmaceutical Industry Utilizing the Baldrige Excellence Framework by Gregory Matz and Christopher Czyzewski focuses on the importance and the role of Baldrige in the medical device and pharmaceutical industries to drive transformation beyond regulatory compliance. Their approach can provide insights across industries and sectors.
Please feel free to contact me with any questions or comments.
James R. Evans
Professor Emeritus
Lindner College of Business
University of Cincinnati
chronicle@baldrigefoundation.org
---
The full Chronicle is available to partners of the Baldrige Foundation Institute for Performance Excellence. If you are, or to become a partner of the Institute, click this link for full access to the Chronicle of Leadership and Management.