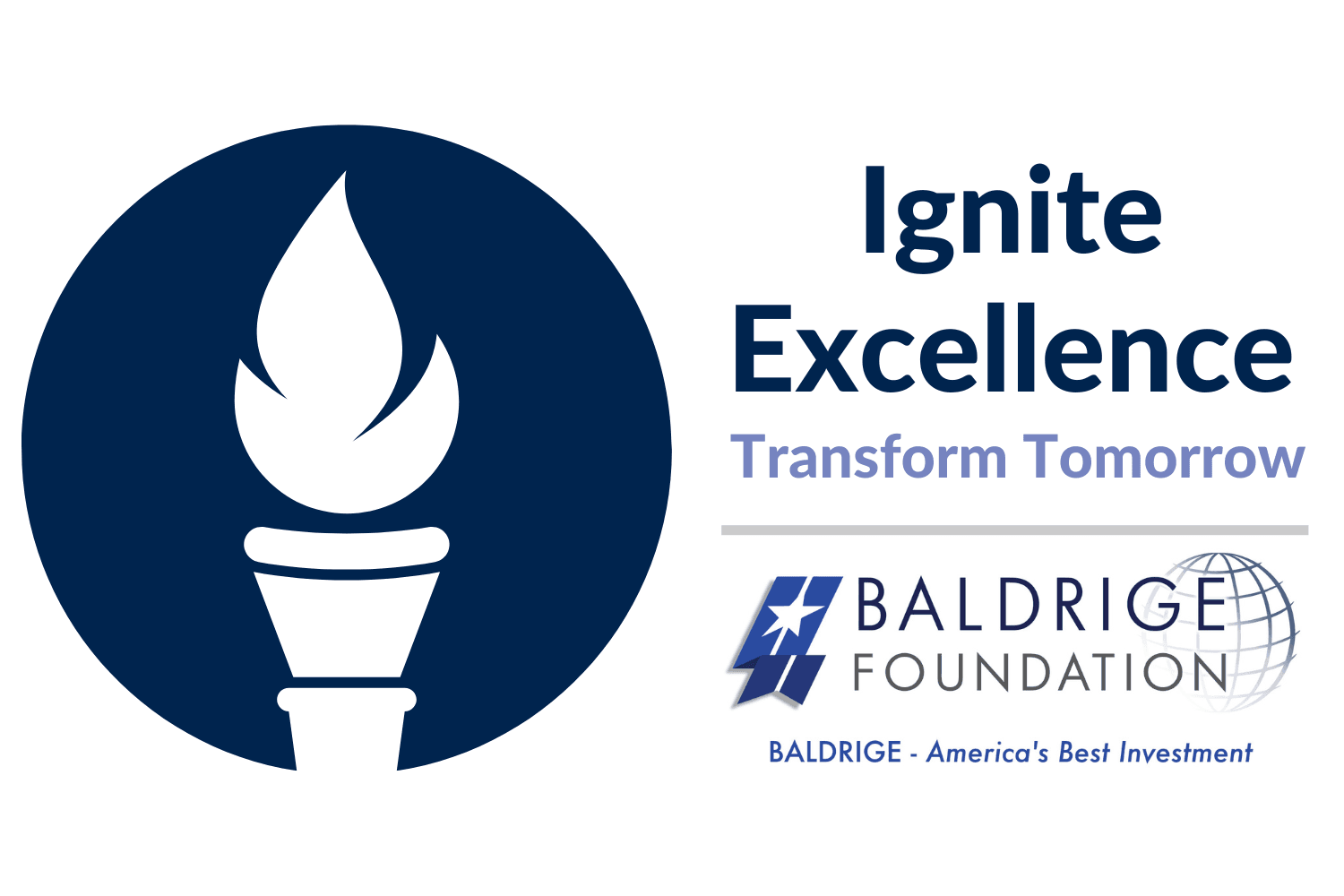 Ignite Excellence, Transform Tomorrow
In a world constantly evolving, where the pursuit of excellence is both a challenge and an aspiration, there exists a foundation supporting organizations across the country and world – the Baldrige Foundation. For years, this foundation has stood as a staunch supporter of excellence, a catalyst for change, igniting a passion for performance excellence that resonates through organizations, communities, and beyond.
At the heart of the Baldrige Foundation are tools and resources that comprise the Institute for Performance Excellence, a thought leader on excellence, leadership and management. Guided by our mission to improve the practice of leadership and management in pursuit of performance excellence and its impact in an ever-changing world, the Institute empowers organizations to redefine their limits and surpass their potential.
Picture a future where businesses, education institutions, healthcare providers, and nonprofit organizations not only meet but exceed expectations. This is the reality sculpted by the Baldrige Framework and supported by the Baldrige Foundation, where the Institute for Performance Excellence acts as a resource for leaders, enabling them to cultivate cultures of innovation, resilience, and continuous improvement.
Through partnerships with visionary organizations, the Institute facilitates learning that transcends traditional boundaries. It's about fostering collaborations that bridge industries and sharing experiences that spark ingenuity. It's in this exchange of ideas that solutions to some of the most pressing challenges are born.
Think about the ripple effect of this work. As a company refines its processes, it becomes more efficient, reducing waste and environmental impact. As a school implements performance excellence principles, it molds students into critical thinkers ready to shape the world. As a healthcare institution embraces these principles, it provides safer, more patient-centered care.
This is not just an endeavor; it's a movement. For more than 30 years this has been a movement powered by leaders, thinkers, and dreamers who understand that excellence isn't a destination – it's a journey of perpetual growth. With the Baldrige Foundation as a key leader in the support of this mission, the future is brighter, more impactful, and brimming with possibilities.
Imagine a tomorrow transformed by today's dedication to excellence. Through the important initiatives of Baldrige Foundation and the Institute for Performance Excellence, that tomorrow is within our reach. Join us as we ignite excellence, transforming not only organizations, but the world we share. Together, we are the architects of change, building a legacy that will resonate for generations to come.
We ask for your support!
OUR IMPACT
The ratio of the Baldrige Program's benefits for the U.S. economy to its costs is estimated at 820 to 1. 
---
I want to speak with someone about giving!
We thank you for your interest and look forward to discussing your philanthropic goals. Please reach out directly to us below.
Josh Racette
Vice President of National Programs & Development
jracette@baldrigefoundation.org
(202) 559-9195