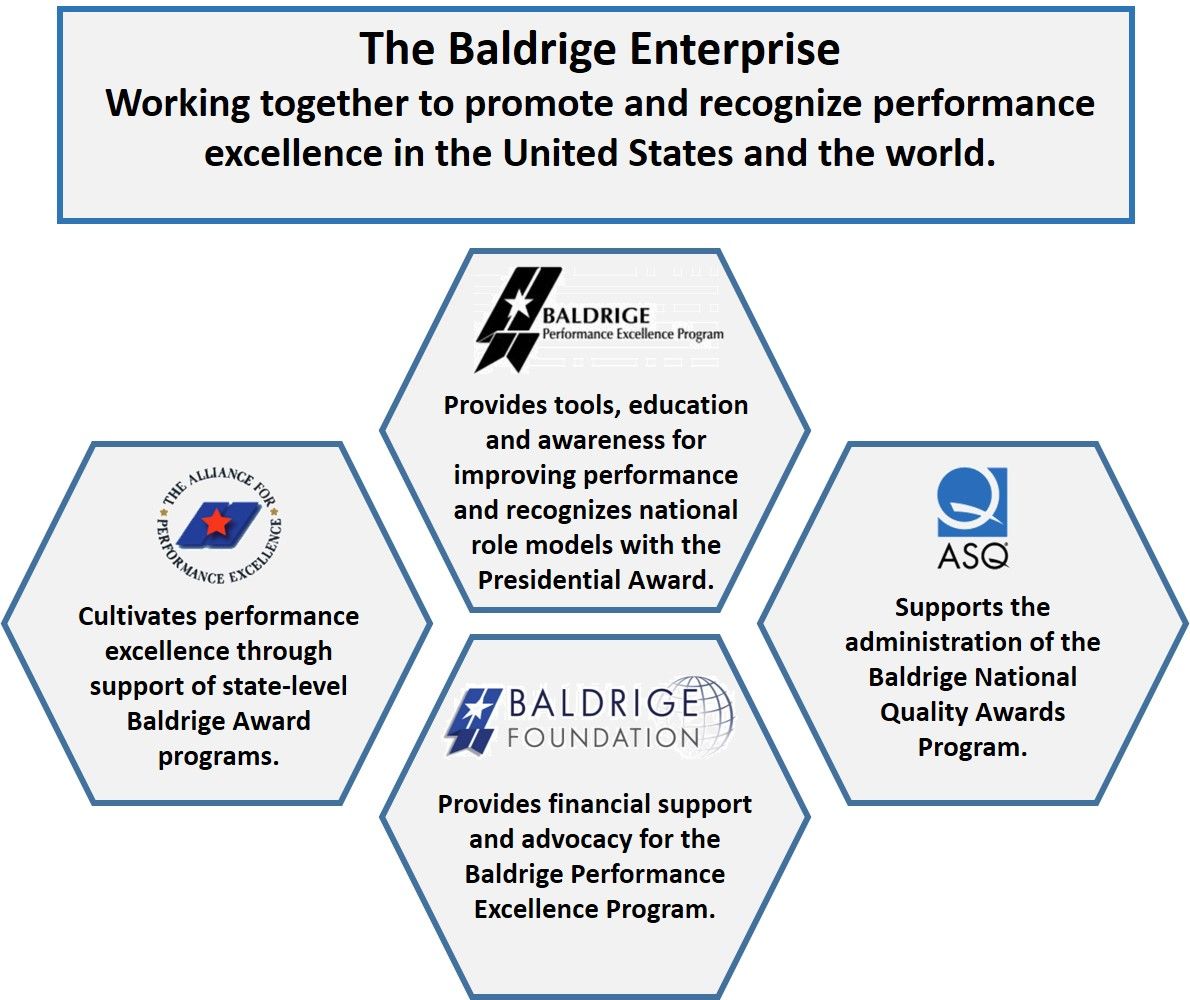 The Baldrige Enterprise
The Baldrige Enterprise consists of four, independent, mutually supporting entities.  Together they form the most unique and successful Public-Private Partnership in the U.S. Government.  
The Baldrige Performance Excellence Program (BPEP) is an office of primary responsibility within the National Institute of Standards and Technology (NIST) in the Department of Commerce.  The Baldrige Performance Excellence Program is the "public partner" designed to recognize and improve performance of the nation's businesses, hospitals, schools, and non-profit organizations and government agencies. The Baldrige Program raises awareness about the importance of performance excellence in driving the U.S. and global economy; provides organizational assessment tools and criteria; educates leaders in businesses, schools, health care organizations, and government and nonprofit agencies about the practices of best-in class organizations; and recognizes national role models and honors them with the only Presidential Award for performance excellence.  The Baldrige program has contributed to more than $29 billion in economic benefit since its inception, and the ratio of benefits for the U.S. economy to Baldrige Program costs is 820:1.
Public Law 100-107 also codified the authority for the Secretary of Commerce to seek and accept gifts from public and private sources to carry out the program.
The Foundation for the Malcolm Baldrige National Quality Award, Inc., also known as the Baldrige Foundation, was established to raise funds to eventually, permanently endow the public-private partnership envisioned by Congress.  While public funding continued until Fiscal Year 2011, in FY 2012 Congress eliminated appropriated funding. Since that time, virtually all funding for the federal Baldrige Performance Excellence Program (BPEP) has come from a gift each year from the Foundation's endowment with limited revenues earned by the Program through conferences, application fees, and training.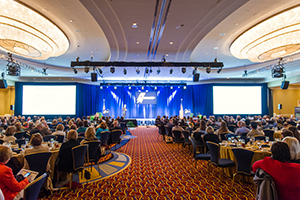 The Alliance for Performance Excellence is a non-profit national network that aims to enhance the success and sustainability of 33-plus state, local and sector Baldrige-based programs. Alliance members all use the Criteria for Performance Excellence and cover all 50 states. Most are independent 501(c)3 non-profit organizations, but some are coordinated by state governments and university systems. All have a Baldrige-based award program as their central mission. More than 2,200 examiners, 1,400 applicants and approximately 40 paid staff serve Baldrige-based state and regional programs. These programs help many local organizations start and continue their performance excellence journeys. Most Malcolm Baldrige National Quality Award recipients began their performance excellence journeys with their state quality award programs.
The American Society for Quality (ASQ) assists in the administration of the award program under a contract with NIST. Headquartered in Milwaukee, Wisconsin. ASQ champions people passionate about quality in more than 150 countries. ASQ operates Regional Centers in North Asia, South Asia, Latin America and the Middle East/Africa. ASQ's global offices provide local access to the quality community, career development, credentials, knowledge, and information services.  ASQ provides the quality community with training, professional certifications, and knowledge to a vast network of members of the global quality community.