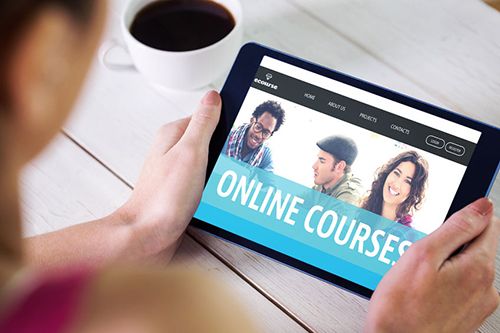 Are you an employee of a Baldrige national or Alliance award-winning organization?  
You may be eligible for reduced tuition to help you ignite your passion and achieve your career goals.
Enroll at Walden University, and you could receive a limited-time $3,000 tuition grant.*
Whether you're beginning a new chapter of your career or simply want to expand your knowledge, Walden can help make your education more accessible.
---
Choose from over 85 degree programs with more than 435 specializations and concentrations to meet and exceed your career goals, including:
●     Doctor of Business Administration|
●     PhD in Criminal Justice
●     Doctor of Education
●     Doctor of Information Technology
●     PhD in Nursing
●     Doctor of Healthcare Administration
It's time. You can start making a difference today.
Learn More: WaldenU.edu/Baldrige | 1-855-591-7858
---
*This offer is only valid for eligible new students who are employees of a former or current Baldrige national award-winning organization or an Alliance award-winning organization. This offer is only available to the first 75 eligible students who enroll and are granted admission into Walden. Current or former Walden students are not eligible for this offer. Eligible students must begin classes on or before December 31, 2018, to receive the tuition grant.
This offer is not a guarantee that all candidates eligible for the offer will be granted acceptance or admission into Walden. All prospective students will be subject to the same standard admission and registration process when applying to Walden.
The "tuition grant" is a grant of up to $3,000 for bachelor's, master's, or doctoral programs. The tuition grant is awarded as a $500 tuition-reduction award for each term until the entire tuition grant has been earned or the student is no longer eligible. The tuition grant is applicable to tuition only and does not apply toward books, materials, and other supplies or fees needed for a course. The tuition grant cannot be used by a student in combination with any other tuition benefit or reduction. The student must remain continuously enrolled in the program of their choice to receive the tuition grant. The tuition grant is a non-cash award, and in no event will the recipient receive a check or other disbursement of money pursuant to this tuition grant.
The tuition grant may only be used for credit-bearing courses within the recipient's program. The tuition grant is not applicable for students enrolled in the Family Nurse Practitioner specialization in the Master of Science in Nursing (MSN) program, Tempo Learning® programs, the accelerated specializations or the Self-Designed specialization in the MS in Education (MSEd) program, or the PhD in Management or PhD in Public Health completion programs.
Walden may change the tuition grant offered hereunder at any time, but such change will not affect the tuition grant for students who are currently enrolled at Walden and using the existing tuition grant. All tuition reductions, grants, or scholarships are subject to specific eligibility requirements. Contact a Walden University enrollment advisor for details.