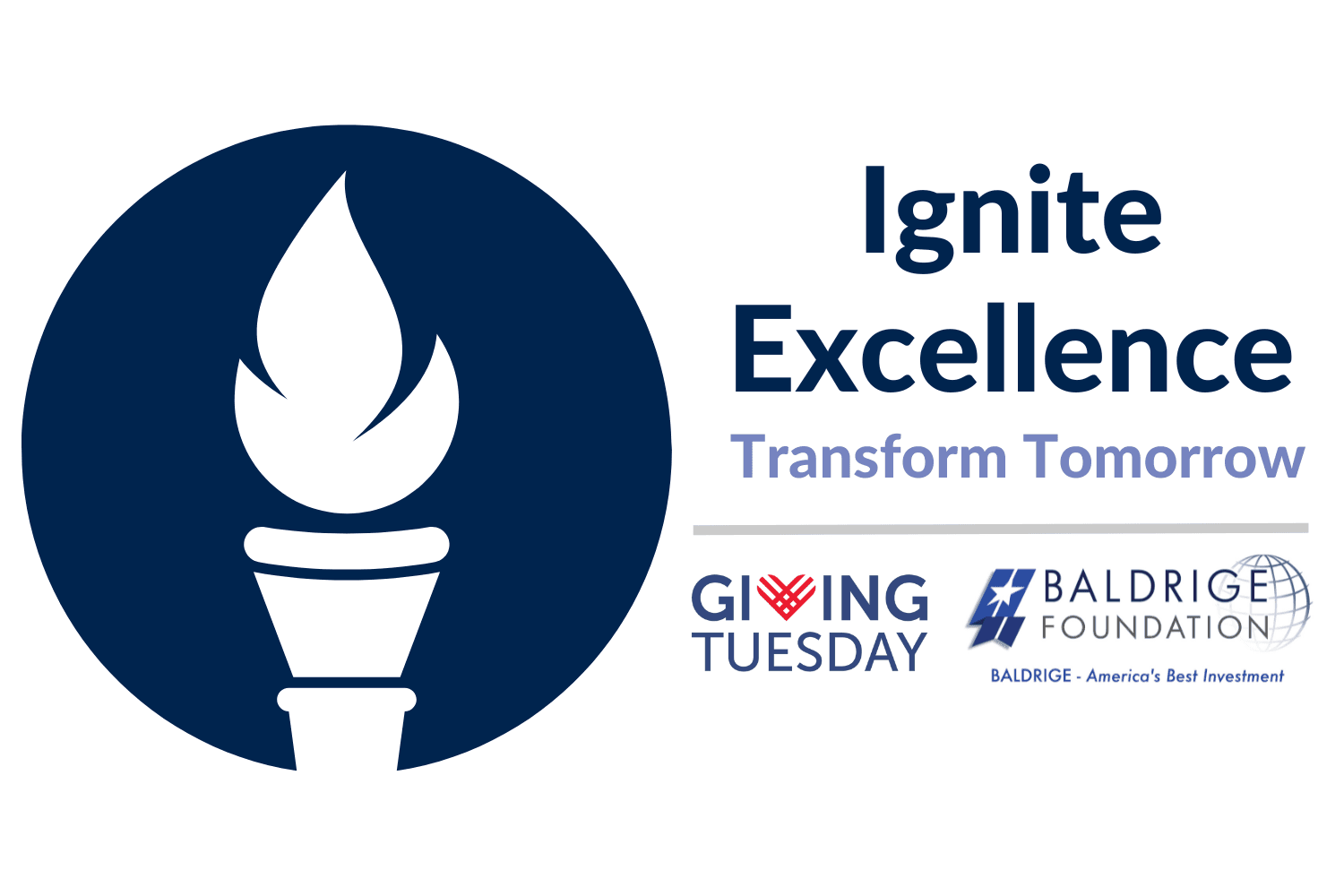 Ignite Excellence on this Giving Tuesday!
Welcome to Giving Tuesday, a day when the world comes together to make a difference. This Giving Tuesday, we invite you to be a part of something extraordinary—ignite excellence with us through our "Ignite Excellence, Transform Tomorrow" campaign.
At the heart of our campaign is a commitment to promoting performance excellence that goes beyond the ordinary. We believe that excellence is not a destination but a continuous journey, a journey that shapes organizations, inspires leaders, and transforms communities.
Why Ignite Excellence?
In a rapidly evolving world, the pursuit of excellence is both a challenge and an aspiration. Organizations across industries, education institutions, healthcare providers, and nonprofit organizations are striving not just to meet but to exceed expectations. This is where the Baldrige Framework, Baldrige Performance Excellence Program, and the Baldrige Foundation come into play.
Through our campaign, we aim to empower leaders and organizations to reach new heights of excellence. With your support, we can provide the resources, guidance, and tools needed to redefine limits, cultivate cultures of innovation, resilience, and continuous improvement, and make a lasting impact.
How You Can Ignite Excellence:
Make a Donation: Your financial support is instrumental in fueling our mission. Every donation, no matter the size, helps us take a step closer to transforming tomorrow.
Spread the Word: Share our campaign with your network. Use your voice to amplify our message of excellence. Together, we can inspire others to join this movement.
Start a Conversation: Engage in discussions about excellence, innovation, and continuous improvement within your circles. Your conversations can spark new ideas and perspectives.
Share Your Excellence Story: If you've witnessed or experienced the positive impact of the Baldrige Framework or the Institute for Performance Excellence, share your story with us. Your experiences can inspire others to get involved.
Join Us in Shaping a Brighter Future:
As we celebrate Giving Tuesday, let's remember that together, we are the architects of change, building a legacy that will resonate for generations to come. Your support today has the power to ignite excellence, transforming not only organizations but the entire world we share.
Ignite Excellence. Transform Tomorrow. Join Us in Shaping the Future.
Thank you for your generosity and commitment to excellence.