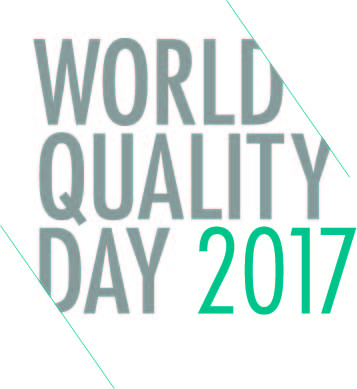 As we celebrate World Quality Day on November 9th, it is important to remind ourselves of the impact Baldrige has had across the U.S., and around the world. For almost thirty years, Baldrige has been a driving force for performance excellence in tens of thousands of organizations.
At the national level, there have been 106 recipients of the Malcolm Baldrige National Quality Award. Those organizations navigated the rigorous process of self-assessment, external review, extensive on-site examination, and have been judged to be exemplars for quality and performance excellence.
Not counting the 2017 award cycle, 1,673 organizations have applied for the Baldrige Award at the national level since the award was created by Congress in 1988. In addition, thousands of organizations have gone through the same process with state and regional programs as members of the Alliance for Performance Excellence. The Baldrige Framework also serves as the basis for more than 120 National Quality Improvement and Awards Programs around the world and thousands of long-term care facilities pursue quality and performance excellence through Baldrige-based assessment programs administered by their professional associations like the American Health Care Association. Baldrige has also crossed borders with some major international companies like India's Tata Sons, which have adopted Baldrige-based assessment processes in all their subsidiary companies like Jaguar, Land Rover and Tata Steel, just to name a few.
The Malcolm Baldrige National Quality Award and the Baldrige Performance Excellence Program were born of the quality crisis that gripped American manufacturing in the 1970s and 1980s. To this day, many of the best minds in the quality field contribute to this transformational tool which represents the latest validated leadership and management practices. The Baldrige Framework can help organizations of all sizes and in all sectors of the economy continuously improve quality and focus on strategy-driven performance, achieve stronger customer and workforce engagement, and improve governance and ethics, societal responsibilities, competitiveness, and long-term organizational sustainability. It offers you a comprehensive leadership and management approach that focuses on results, organizational and personal learning, and knowledge sharing.
As we prepare to celebrate World Quality Day on November 9th, I believe it is critical that we remember and understand the important role that Baldrige has played in promoting quality and sharing best practices. Most of us can remember many of the programs which came and went over the years, Total Quality Management (TQM), Management by Objective, and others. For three decades Baldrige has outlasted them all, providing reliable, repeatable, and predictable results. The Framework is updated to remain relevant in key areas which continue to shape our world like cybersecurity and risk management, and is serving as the basis of new Baldrige-based tools like the Baldrige Cybersecurity Excellence Builder and Communities of Excellence 2026 initiative to apply Baldrige principles to local community improvement efforts.
World Quality Day is not only a time to celebrate organizational improvement efforts and research, but also a time to offer our sincere appreciation to all the dedicated professionals in the quality field.
Wishing you all the best!
Al
Baldrige: America's best investment.