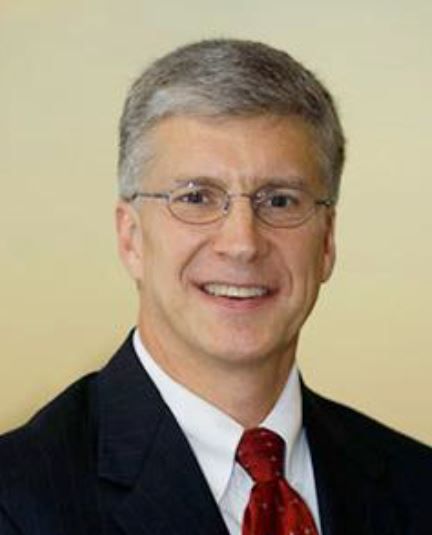 WASHINGTON, D.C. – The Baldrige Foundation is pleased to announce the recipient of the 2016 Harry S. Hertz Leadership Award. This year's winner is John R. Heer, Jr. Former President and CEO of North Mississippi Health Services, Tupelo, MS.
"We are proud to recognize John for his exemplary leadership," said Al Faber, President and CEO of the Baldrige Foundation. "He is the only leader to serve as CEO of three recipient organizations of the Malcolm
Baldrige National Quality Award. John is a servant leader who has delivered unprecedented value and results to the organizations he has led. He clearly demonstrates role-model behaviors that are consistent with the core values of the Baldrige Framework."
"People are the core of any business," noted Heer. "As leaders, we have to harness the hearts and minds of our employees and other staff to provide "world-class" service to our customers and to produce the highest quality product possible. If we can do those three things, we'll have great financial results and business
growth will occur. What I like about the Baldrige Criteria is that they force you to focus on these "right things",
thus creating role-model performance."
John attributes his receiving the HSHLA Award to a servant leadership philosophy, a relentless focus on people, and utilization of the Baldrige Criteria for Performance Excellence.
Some of the achievements the organizations John has led include: Fortune Magazine's "Best Companies to Work For" list three years in a row, achieved 99th percentile in employee engagement, achieved 90th percentile physician satisfaction scores, achieved 99th percentile customer satisfaction scores, the Thomson Reuters 100 Top Hospitals list and Everest Award Winner, the AHA/McKesson Quest for Quality award, the Verispan list of the top 100 Integrated HealthCare Networks, VHA Leadership Award for Clinical Excellence, the Modern Healthcare Top Health Systems list, the USA Today/Rochester Institute of Technology Quality Cup Award, double-digit financial improvement and significant business growth. His most recent organization was the first healthcare company to receive the Baldrige Award twice. John has presented his servant leadership approach and leadership system to dozens of organizations from around the country and globe.
The 2016 Harry S. Hertz Leadership Award will be presented at The 28th Annual Quest for Excellence® Conference in Baltimore, MD, April 3-6, 2016. The award is sponsored by Wolters Kluwer, developer of the Lippincott Solutions evidence-based software suite, which is utilized by thousands of healthcare facilities world-wide.
"Wolters Kluwer is proud to sponsor this year's Harry S. Hertz Leadership Award and to recognize John Heer and his distinguished career in healthcare administration," said Jayne Marks, Vice President of Publishing, Wolters Kluwer Health Learning Practice and Research. "John proved during his time at Baptist Health in Pensacola and North Mississippi Health Services that he was one of the pioneers to focus on employee satisfaction as a key foundational component to help health systems increase quality while meeting their financial goals."