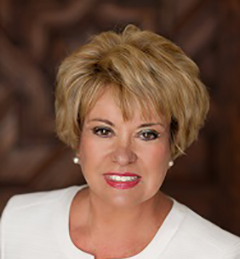 The Baldrige Foundation today announced the winner of the 2017 Harry S. Hertz Leadership Award is Mary Searcy Bixby, Founder, President and CEO of The Charter School of San Diego (CSSD). CSSD was a recipient of the Malcolm Baldrige National Quality Award in 2015.
"Mary is a true leader in the education field in California and throughout the country," said Al Faber, President and CEO of the Baldrige Foundation. "She and her team have built a world-class education organization which is transforming the lives of thousands of at risk students."
"It is humbling to receive an honor that is so much a result of our team's work. Serving students in the manner they deserve is the result of lots of people striving for high quality performance each and every day," Bixby said.
"CSSD began their Baldrige journey in 2004," said Faber, "leading to phenomenal results with some of the most at-risk students in San Diego. CSSD has maintained overall student and parent satisfaction levels of close to 100 percent from 2010 to 2015."
"The Baldrige journey has allowed us to better serve our students, their families and the community at large. The individuals who make up our organization are deeply invested in offering a superior educational experience. Using the Baldrige approach to improvement has proven to be an excellent means of offering personalized instruction within a setting focused on excellence," Bixby said.
The 2017 Harry S. Hertz Leadership Award will be presented during the Foundation Awards Luncheon at the 29th Annual Quest for Excellence® Conference in Baltimore, MD, April 4, 2017.