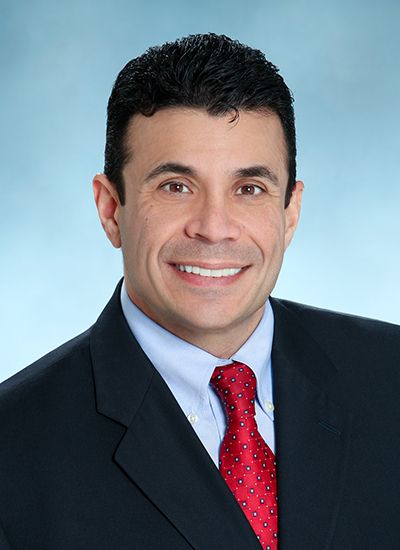 2018 Harry S. Hertz Leadership Award Recipient Nick Macchione
---
WASHINGTON, D.C. – The Baldrige Foundation today announced the recipient of the 2018 Harry S. Hertz Leadership Award is Nick Macchione, Agency Director for the County of San Diego Health & Human Services Agency (HHSA).
"Nick leads a large organization with nearly 6,500 employees, another 7,000 contract workers, and an annual budget of nearly $2 billion," said Al Faber, President and CEO of the Baldrige Foundation. "Applying Baldrige leadership and management principles embodied in the Performance Excellence Framework, Nick and his team have developed a world-class integrated service delivery system for health, housing, and human services, directly and positively impacting the lives of millions of clients."
"Leadership is building an organization that meets the needs of the communities it serves," said Macchione. "For HHSA and the County of San Diego, that ideal is embodied in Live Well San Diego, our county's vision for a region that is healthy, safe and thriving. Our commitment to the Baldrige core values and implementation of the Government, Healthcare, and Communities of Excellence frameworks transforms lives and makes Live Well San Diego a reality every day. I see our Baldrige journey as our path forward to becoming a leader organization, one that lays the foundation for operational resiliency and innovation that enables our success measured in life expectancy and quality of life."
The Hertz Award recognizes leaders that have inspired, encouraged, challenged, and empowered others to achieve performance excellence.
"I have been the Director of HHSA for the last decade and my vision from the very start was to improve the well-being of the 1.1 million customers we serve directly each year," Macchione continued. "I am invested in the Baldrige Program because its potent simplicity and power to create value and sustainability lead to improved outcomes for the 3.3 million residents living in the broader communities we serve. The Baldrige core values of customer-focused excellence, societal responsibility, and focus on success are deeply ingrained in the way our local elected officials, employees, and community partners do business using our person-centered approach for health and social well-being."
The 2018 Harry S. Hertz Leadership Award was established in 2013 by the Baldrige Foundation with support from founding sponsor The Synergy Organization, and will be presented during the Foundation Awards Luncheon at the 30th Annual Quest for Excellence® Conference in Baltimore, MD, April 10, 2018.
Baldrige is a leadership and management framework with a systems level, customer driven organizational assessment and design approach that has proven to enhance the performance of organizations across every sector of the economy compared to their non-Baldrige peers. Baldrige generates an empirically-documented return on investment of $820 in cost savings and performance enhancements for each $1 spent supporting the Baldrige Enterprise. To review the relevant data, click here: https://www.nist.gov/baldrige/how-baldrige-works/about-baldrige/baldrige-impactst