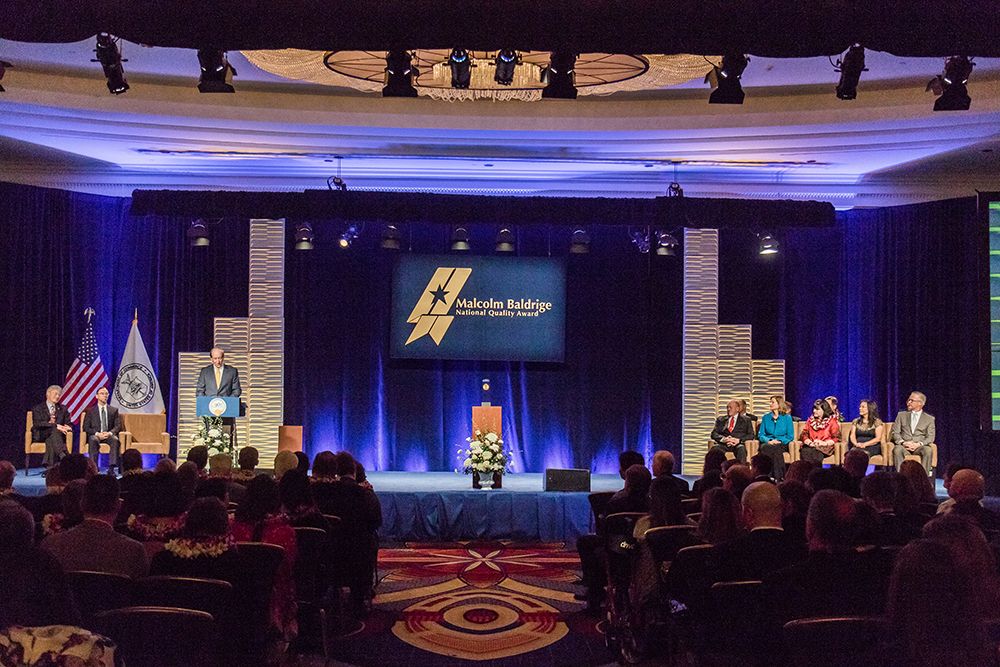 (left) 2017 Baldrige Award Recipients honored at Quest Conference, April 8, 2018
 

5 Organizations Named by National Institute of Standards and Technology
Commerce Secretary Wilbur Ross and National Institute of Standards and Technology (NIST) Director Dr. Walt Copan last week made the notification calls to the leaders of five organizations selected to receive the 2018 Baldrige National Quality Award.
The 2018 honorees and their sectors are as follows:
"Baldrige is a leadership and management framework with a systems level, customer driven organizational assessment and design approach that has proven to enhance the performance of organizations across every sector of the economy compared to non-Baldrige peers," said Baldrige Foundation President and CEO Al Faber. "The Baldrige Award is the only Presidential award for performance excellence, and all Americans can be proud of the commitment these organizations, their leadership teams, and all their stakeholders have made to continuously improve and reach this level of achievement and recognition."
The awards will be presented by the President or his designee at the annual Quest for Excellence® conference on April 7, 2019, in National Harbor, Maryland. For more information about the Quest conference and the 2018 award recipients, click here for the Baldrige Program website.