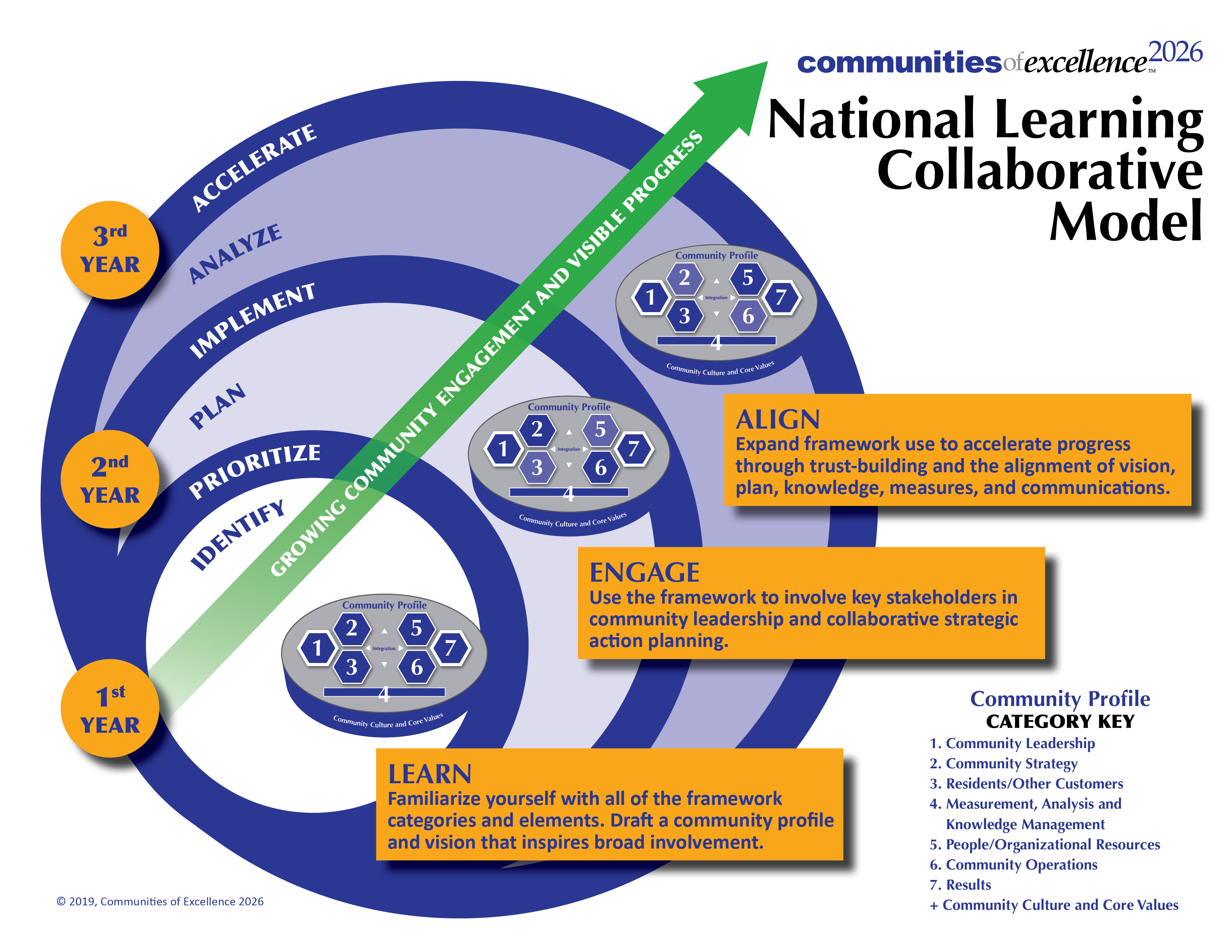 Join us for an Informational Webinar on Thursday May 28th at 1:00 pm EDT!
Learn more about the 2020-2021 National Learning Collaborative and how your community can join. This free 1-hour webinar will include an overview of the Learning Collaborative experience as well as the opportunity to ask questions of current learning collaborative participants and faculty. 
We are accepting six communities to join our 4th cohort beginning of October 2020.
Register Here to Join the Webinar
AND
Visit the COE2026 website for more information on the National Learning Collaborative