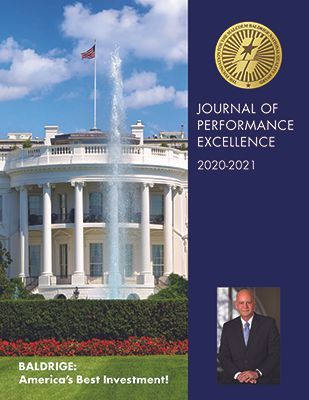 The fourth annual edition of the Foundation's Journal of Performance Excellence is available starting today. 
The 2020-2021 edition features original insights on Baldrige by the chief executives of the six 2019 Baldrige National Quality Award Winners, Foundation Board Chair Dr. Kay Eggleston, and outgoing Under Secretary for Standards and Technology and Director of NIST, Dr. Walter Copan.
This edition also features reviews of the actions and initiatives of the Foundation, the Baldrige Performance Excellence Program, the Alliance for Performance Excellence, and Communities of Excellence 2026, as well as a curated selection of BPEP's Blogrige posts.
You may purchase printed copies for $12 or download free digital copies of the Journal of Performance Excellence by following this link.