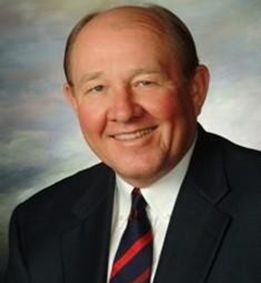 2021 Winners Selected for Rural Spirit Award
---
One of the best parts about rural America is its passion to help. Three individuals have been selected as winners for this year's Rural Spirit Awards from rural communications and advertising agency Osborn Barr Paramore. These awards recognize some of those in rural America who are instilling hope, solving problems, and committing to stepping up to meet the needs of their communities.
Each award winner received a $2,000 donation for the nonprofit organization of their choice.
The three award winners were chosen across three categories: the Community Service Award, Next Gen Award, and Rural Advocacy Award.
The Community Service Award category honors an individual who exhibits the rural spirit through exceptional service in the name of community growth. The Community Service Award winner demonstrates a willingness to go above and beyond by selflessly donating their time to support efforts that positively influence their local community.
Lowell Kruse was the winner of the Community Service Award for the Communities of Excellence 2026 organization. It works to employ the Malcolm Baldrige National Quality Award (known for implementing change that results in excellence in business, manufacturing, health care, and education) for communities. Kruse implemented the Baldrige principles as the CEO of Heartland Health Systems in Saint Joseph, Missouri, and saw a complete turnaround in efficiencies and success in the business as well as exceptional patient care. He felt this process could be adjusted to fit well with local communities and has spent hundreds of hours working toward that goal and to garner additional support.
The Next Gen Award category recognizes an individual from an up-and-coming generation (21 years of age or under). The Next Gen Award recipient demonstrates uncommon leadership through community service efforts or innovative thinking throughout their rural community.
The Next Gen Award went to Monty Cornine from Pettis County, Missouri. Cornine grew up on a farm and is passionate about recognizing and showing gratitude to local farmers for all that they do. Monty's latest project, with support of his local FFA chapter, was to create a "Thank a Farmer Day" meal, where he partnered with the Hughesville Nutrien Ag Solutions location to coordinate serving and even delivering lunch to hungry farmers during harvest.
The Rural Advocacy Award category celebrates an individual who proudly embodies the heart of rural America. The Rural Advocacy Award recipient is an integral part of their community — working hard to spur economic development, create jobs and advocate for growth. The Rural Advocacy Award was given to Norm Monsen with the Wisconsin Department of Agriculture, Trade and Consumer Protection. In his role as a dairy development specialist, he helps individual businesses as well as the dairy industry as a whole address challenges and capture opportunities. Dairy drives the economy in Wisconsin, and Monsen works around the clock with producers to share his expertise and knowledge to keep the industry growing.
"We are thrilled to support rural communities through the Rural Spirit Awards. It is rewarding to see the never-ending spirit of volunteering, serving and giving," said Rhonda Ries, president of OBP. "Our award winners this year demonstrate their unique gifts and inspiring commitments to 'what's possible' in the Noble Pursuit of Possibility and how lending a helping hand can come in many different forms and experiences."