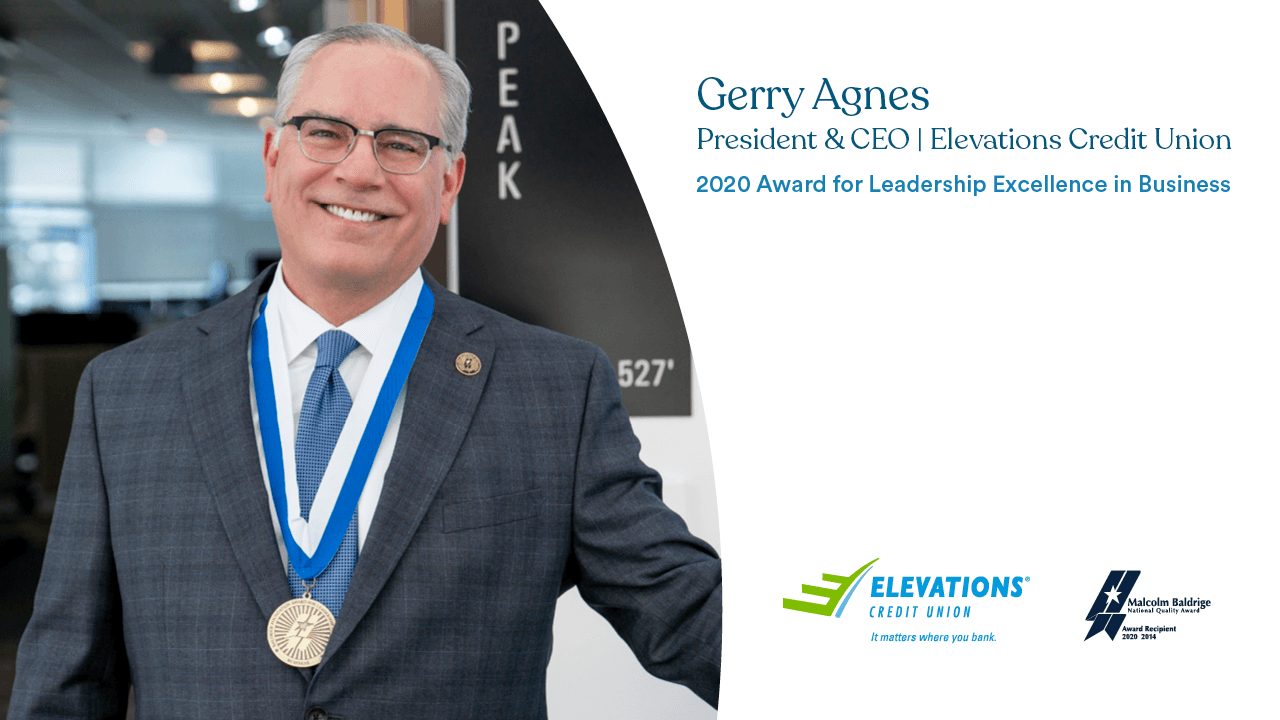 Gerry Agnes, CPA-turned-community banker, has been CEO and president of Elevations Credit Union since 2008. With 600 employees, the organization serves more than 176,000 members in 16 Colorado counties.
During the COVID-19 pandemic, Elevations launched a deferment program for members with consumer and commercial loans, adopted CARES Act forbearance options for those with mortgages, created short-term repayment plans to aid members with negative balances on checking and savings accounts, and assisted 4,041 members through mortgage forbearance and consumer and commercial loan deferments – all to ensure members wouldn't face penalties resulting from unpredictable financial hardship.
Scotsman Guide, the authoritative news and data source for residential and commercial mortgage originators, ranks Elevations the No.1. Credit Union Mortgage Lender in Colorado, and in 2021, the National Youth Involvement Board ranked Elevations No. 1 in reaching the most students in Colorado with financial literacy presentations.
When Agnes, now 63, initially interviewed for the CEO position in 2008, Elevations had $776 million in assets. Upon being hired, he boldly set a goal for Elevations to win the Malcolm Baldrige National Quality Award. Fourteen years and two Baldrige awards later, Elevations is closing in on $3.5 billion in assets.