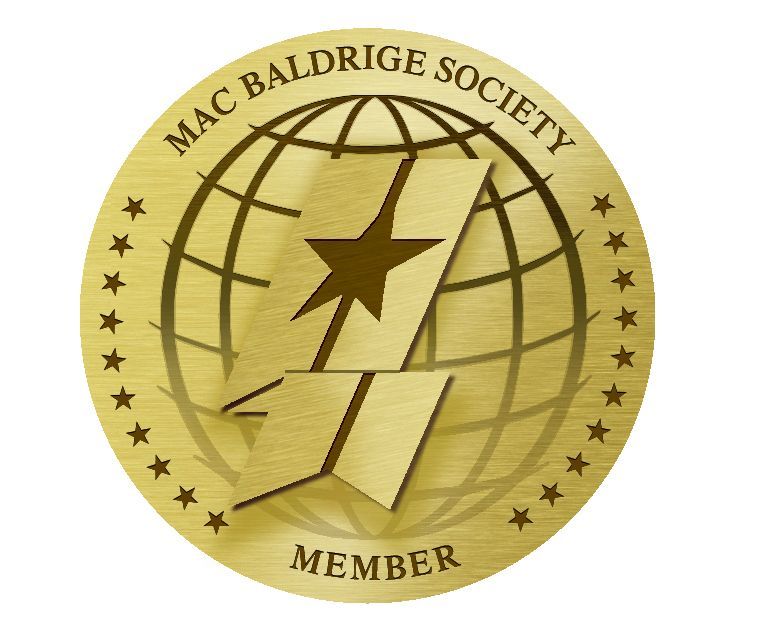 Alaskan Health Care System Becomes Lifetime Trustee of Baldrige Institute
WASHINGTON, D.C. – July 25, 2023: Southcentral Foundation (SCF), an Alaska Native-owned and operated health care system, became the twelfth and newest member of the Mac Baldrige Society, the Trustees of the Baldrige Foundation's Institute for Performance Excellence.
"The Foundation established the Institute for Performance Excellence in June 2020," said Al Faber, President and CEO of the Baldrige Foundation, "to be a thought leader on performance excellence, leadership, and management."
"The Mac Baldrige Society is limited to 20 elite members," continued Faber. "They serve as the Trustees of the Institute, and by their commitment, demonstrate they recognize the importance of the Baldrige Foundation's mission: to promote organizational performance excellence in the United States and throughout the world by supporting the Baldrige Program."
Southcentral Foundation was established to improve the health and social conditions of Alaska Native people, enhance culture, and support individuals and families on their wellness journey. Southcentral Foundation's Nuka System of Care is a term that describes the entire health care system created, managed, and owned by Alaska Native people to achieve physical, mental, emotional, and spiritual wellness. It is inclusive of all parts of the organization – including behavioral, dental, medical, and traditional services – and all the systems, processes, and departments supporting the service delivery.
"The Baldrige framework is woven into all aspects of the Nuka System of Care," said SCF President and CEO April Kyle. "SCF's commitment to innovation and the performance excellence journey has led to improved health outcomes for the customer-owners we serve and brighter futures for generations to come."
Every aspect of the Nuka System of Care is based on Alaska Native cultures and values. It is designed and built by and for customer-owners, the term SCF uses for patients. Customer-owners form strong relationships with their care providers who they partner with on their journey to wellness. With customer-owners at the forefront of decision-making within the organization, all programs and service offerings are based on customer-owner needs.
SCF's Nuka System of Care is recognized as one of the world's leading models of health care redesign and is a recipient of the 2011 and 2017 Malcolm Baldrige National Quality Award.
"The Institute Trustees," said Faber, "are making a commitment to preserve and promote the Baldrige Framework and to help ensure that Baldrige remains relevant for future generations of organizations across all sectors of the economy. We are grateful for their support."
For more information, contact: Mark Wayda, 614-600-0432 or at mwayda@baldrigefoundation.org.
About Southcentral Foundation
Southcentral Foundation's Nuka System of Care is an Alaska Native-owned and operated health care system providing health care and related services to approximately 70,000 Alaska Native and American Indian people in Southcentral Alaska. SCF was incorporated in 1982 under the Tribal authority of Cook Inlet Region, Inc (CIRI). CIRI is one of 13 Alaska Native Regional Corporations established in 1971 when Congress passed the Alaska Native Claims Settlement Act. For more information, visit https://www.southcentralfoundation.com/.