Join Us March 28 for Our Quarterly Webinar
Thursday, March 28, 2019; 1:00 PM - 2:00 PM EST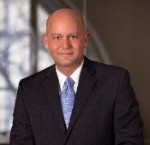 This webinar is intended to inform the Baldrige community of Foundation advocacy, fundraising, and business development activities. Learn what is happening on Capitol Hill, and how we are making progress through meaningful engagement with federal agencies and congressional leaders. We will also discuss fundraising initiatives to include channel partnerships, leadership awards, and sponsorships. There will be informative updates from the Alliance for Performance Excellence, and the Baldrige Performance Excellence Program. This will be an exciting opportunity to keep all Baldrige stakeholders engaged and informed of important initiatives, events and activities.
Our guest presenter for this webinar is Stephanie Norling, Executive Director, Communities of Excellence 2026 (COE2026).
The presentation will provide an overview of Communities of Excellence 2026 and the organization's progress to date, including some examples from the 14 communities currently using the Communities of Excellence Framework. The mission of Communities of Excellence 2026 is to improve the quality of life for our nation's residents by assisting communities in implementing the Baldrige-based Communities of Excellence framework. Using Baldrige, a validated systems-improvement framework, COE2026 addresses the health status, educational attainment, and economic vitality of residents in communities by focusing on improving overall community performance
Communities of Excellence 2026 was formed in 2010 by two former health care CEOs whose organizations received the Baldrige National Quality Award under their leadership. Both believed that the value of the Baldrige framework, proven to show results in businesses and organizations worldwide, showed great promise to address the fundamental changes needed in this country. The organization began with two pilot sites: San Diego County's South Region and the 18 Counties of Northwest Missouri in 2015. In 2017, Communities of Excellence 2026 launched its first national learning collaborative of communities. In total, ten communities participated—ranging from rural communities and rural regions, to suburbs and cities, to large urban regions. A second Learning Collaborative was added this October with five new communities participating.
We look forward to connecting with you on March 28th!
Click this link to register for the webinar.
---