Join Us March 12 for Our Quarterly Webinar
Thursday, March 12, 2020; 1:00 PM - 2:00 PM EST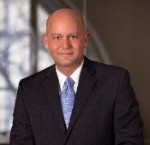 This webinar is intended to inform the Baldrige community of Foundation advocacy, fundraising, and business development activities. Learn what is happening on Capitol Hill, and how we are making progress through meaningful engagement with federal agencies and congressional leaders. We will also discuss fundraising initiatives to include channel partnerships, leadership awards, and sponsorships. There will be informative updates from the Alliance for Performance Excellence, and the Baldrige Performance Excellence Program. This will be an exciting opportunity to keep all Baldrige stakeholders engaged and informed of important initiatives, events and activities.
Click here to register for the webinar.
SPECIAL GUESTS
This quarter's webinar will provide a detailed comparison of Press Ganey's High Reliability Model compared with the Baldrige Performance Excellence Framework. In addition to the expertise of the guests, findings from the John R. Griffith article "Understanding High-Reliability Organizations: Are Baldrige Recipients Models will be discussed.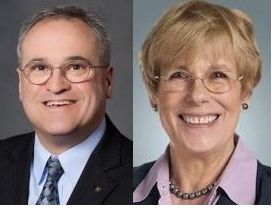 Our guest presenters for this webinar are Craig Clapper and Kathleen Goonan, MD.
Craig Clapper is a founding partner of Healthcare Performance Improvement (HPI) and a partner in Press Ganey Transformational Advisory Services. HPI is a group that specializes in improving human performance in complex systems using evidence-based methods from high-reliability organizations. Craig has 30 years' experience improving reliability in nuclear power, transportation, manufacturing, and healthcare. He specializes in cause analysis, system reliability, and safety culture transformation.
Kathleen Goonan founded Goonan Performance Strategies (GPS) and now is a partner with Guidehouse. Since 2002, she has supported organizations and companies to achieve higher performance in quality, service and business results through innovative Baldrige-based approaches. Kate is a physician executive with 30 years coaching executive teams on transformational strategy and effective use of Baldrige. Kate joined Navigant Consulting in 2016 and Navigant became a Guidehouse Company in 2019.
The presentation will be moderated by Al Faber, CEO/President of the Baldrige Foundation and Ben Sawyer, CEO of SOAR Vision Group. 

We look forward to connecting with you on March 12th!