Join Us December 20 for Our Quarterly Webinar
Thursday, December 20, 2018; 1:00 PM - 2:00 PM EDT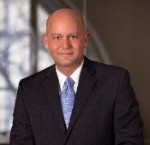 This webinar is intended to inform the Baldrige community of Foundation advocacy, fundraising, and business development activities. Learn what is happening on Capitol Hill, and how we are making progress through meaningful engagement with federal agencies and congressional leaders. We will also discuss fundraising initiatives to include channel partnerships, leadership awards, and sponsorships. There will be informative updates from the Alliance for Performance Excellence, and the Baldrige Performance Excellence Program. This will be an exciting opportunity to keep all Baldrige stakeholders engaged and informed of important initiatives, events and activities.
Our guest presenters for this webinar are Paul Grizzell, President, Core Values Partners, Inc. and Jamie Ambrosi, Business Specialist, Baldrige Performance Excellence Program.
The presentation will provide an overview of the Baldrige Connect program, a collaborative initiative developed by representatives of the Baldrige Performance Excellence Program, Alliance for Performance Excellence, ASQ, and Baldrige-based consultants. The presentation will go over how the program works as well as its features and benefits.
Baldrige Connect was formed to accomplish two things:
• To increase knowledge of the value of the Baldrige Framework to audiences with little or no knowledge of the Baldrige model.
• To build a referral network to connect organizations looking for assistance with an appropriate consultant.
Baldrige Connect is a network of more than thirty Baldrige-based consultants, all of whom have extensive experience in helping organizations improve their performance using the Baldrige Framework. These consultants offer services in all organizational areas ranging from leadership and strategic planning, to customers and markets, to workforce and operations. With their knowledge and experience gained from working with leading organizations, they can provide organizations with the insights and best practices to help improve their performance. Baldrige Connect is managed by the Baldrige Performance Excellence program.
We look forward to connecting with you on December 20th!
Click this link to register for the webinar.
---