Join Us June 27 for Our Quarterly Webinar
Thursday, June 27, 2019; 1:00 PM - 2:00 PM EST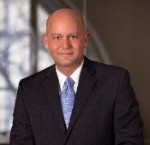 This webinar is intended to inform the Baldrige community of Foundation advocacy, fundraising, and business development activities. Learn what is happening on Capitol Hill, and how we are making progress through meaningful engagement with federal agencies and congressional leaders. We will also discuss fundraising initiatives to include channel partnerships, leadership awards, and sponsorships. There will be informative updates from the Alliance for Performance Excellence, and the Baldrige Performance Excellence Program. This will be an exciting opportunity to keep all Baldrige stakeholders engaged and informed of important initiatives, events and activities.
Our guest speaker for this webinar is George Taylor, President of Beyond Feedback.
This presentation will provide an overview of Beyond Feedback's portfolio of services to the Baldrige community that are aligned to the Baldrige criteria.  Beyond Feedback is a leading provider of stakeholder feedback systems.  They have partnered with past Baldrige recipients and current applicants to empower their leadership teams to make data-driven decisions to improve engagement with their key stakeholders.
The mission of Beyond Feedback is to deliver actionable insights directly from their clients' most important stakeholders that enable continuous improvement of their clients' strategy and business operations.  Using the Baldrige framework, Beyond Feedback provides survey tools, insights, benchmarking, and best practice consultative support to guide organizations along their Baldrige journey with respect to customer engagement and workforce engagement.
Beyond Feedback was formed in 2010 when George's passion for using insights to drive strategic planning and actions led him away from a large organization to start his own firm.  Aligned with his passion for Baldrige, Beyond Feedback soon connected with MidwayUSA, a two-time Baldrige recipient.  Together they co-developed a unique Baldrige-aligned Employee Satisfaction and Engagement survey.  This tool has now been used by several past recipients to guide their workforce planning and design.  George will share key applications of this tool along with related services designed to support the Baldrige community.
We look forward to connecting with you on June 27th! 
Click this link to register for the webinar.
---