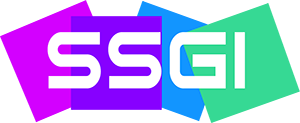 The Baldrige Foundation, in partnership with the Six Sigma Global Institute (SSGI), is excited to offer Baldrige-aligned, online, Lean Six SIgma certification courses at all levels. To access the courses, please click here to be taken to the SSGI website.
We are also pleased to offer discounted tuition for any employees of organizations that have become partners of the Baldrige Foundation Institute for Performance Excellence. If you are an employee of one of our Institute partners, use this link instead to receive a discount code for 10 percent off the cost of each course.
Working with SSGI and thought leaders within the Baldrige community, we are able to offer the following Baldrige-aligned courses:
White Belt Standard Course
White Belt Health Care Course
Yellow Belt Standard Course
Yellow Belt Health Care Course
Green Belt Standard Course
Green Belt Health Care Course
Black Belt Course
HIGH QUALITY
The team at Six Sigma Global Institute consists of Professors, Consultants, and Master Black Belt professionals who have come together to offer the highest-quality and most practical training and certification in the field of Six Sigma. As a globally recognized training and certification provider, we make sure to take you step-by-step through the Six Sigma training and certification process. Our goal is not only to make sure you get certified, but to make sure that you gain a professional working knowledge of Six Sigma and understand how to apply it in the field.
EARN PROFESSIONAL EDUCATION CREDITS
SSGI is authorized  by the Society of Human Resource Management (SHRM) and the Project Management Institute (PMI®) to provide qualifying certifications and professional continuing education credits.
LOW COST
SSGI practices what it preaches. Because it is a lean organization, it keeps costs low, allowing it to offer training and certification at an affordable price. SSGI and the Foundation firmly believe that education and career advancement opportunities should be accessible to everyone and it is SSGI's to make that happen.