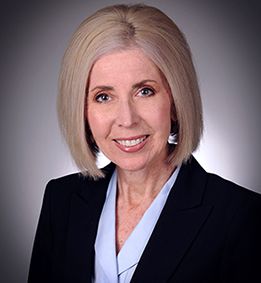 Vice President for Development Begins April 1st
Washington, D.C. – The Baldrige Foundation today announced that it has hired Casey Mackert as Vice President for Development.
"We are thrilled that Casey was willing to join our team," said Foundation President and CEO Al Faber. "Casey is a passionate advocate for the Baldrige program, having served in many roles as both a volunteer and organizational leader. She has focused her efforts on helping organizations integrate performance excellence principles, develop strategy, and design processes to improve service operations and key customer results."
A recognized organizational development and performance excellence executive, Ms. Mackert has served as the President and CEO of The Partnership for Excellence, Director of Quality and Communications for Lake Local Schools, and most recently as the Director of Baldrige Services for Six Disciplines Consulting Services, assisting organizations across the United States with implementation of the Baldrige Framework. As a volunteer, Ms. Mackert has served as an alumni examiner, team leader, facilitator and case study author for the Baldrige Performance Excellence Program; a judge, trainer and executive board member for The Partnership for Excellence; and currently sits on the Panel of Judges for the American Health Care Association.
"Casey has worked with numerous organizations, helping them to implement the Baldrige Framework," said Faber. "She has demonstrated an ability to win the support of senior executives in some of the largest corporations in the country. That type of relationship-building is the core capability required to be successful in this new role."
Ms. Mackert begins her new position April 1.